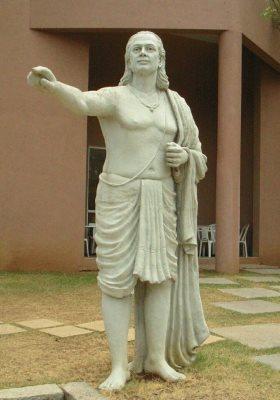 Āryabhaṭa is one of the eminent astronomers of early India. Of late there is a tendency to spell his name as "Āryabhaṭṭa". While Āryabhaṭa himself mentions Kali 3600 to be the date of his composing the work, some say that Kali 3600 is the date of his birth. A view has been broached that Āryabhaṭa hailed from Kerala. These points have been discussed and an effort has been made in this paper to arrive at the correct position in these matters.
Keywords: Āryabhaṭa, Aśmaka, Kusumapura, Pāṭaliputra
Āryabhaṭa is acknowledged as one of the astute astronomers of early India. His school of astronomy is well known and widespread all over India, especially in the South. However, differing voices are heard about his name, date and provenance. An attempt is made herein below to examine these matters and set things right.
---
Sree Sarada Education Society Research Centre, 32/4, East Coast Flats, II Main Road, Gandhinagar, Adyar, Chennai 600 020