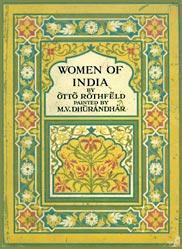 Otto Rothfeld (1876–1932) was a civil servant in British India and served as a registrar in parts of Western India.
---
by
Otto Rothfeld, F.R.G.S., I.C.S.
Author of
'Indian Dust,' 'Life and its Puppets'
'With Pen and Rifle in Kishtwar'
Illustrated by
M.V. Dhurandhar
Bombay
D.B. Taraporevala Sons & Co.
Printed in Great Britain
By Turnbull & Spears, Edinburgh
Dedicated
With the devotion of a lifetime
To the kindest of friends
Mrs Argyll Robertson
A constant well-wisher of
Indian womanhood